Dagelijks geopend vanaf 08:00u!
In the middle of the woods of nature reserve 'De Kampina' and near the picturesque village of Oisterwijk you will find our restaurant and hotel. A great place to relax after a long trip, to enjoy a nice glass of wine or a cold glass of our local speciality Trappist. Park your bike, grab a chair, lean back, smell the trees and hear the birds. Allow yourself to have a good time as the enjoyment can begin. 'Welcome to 'Meneer van Eijck!'
Do you want to visit some prominent places in the surroundings? Go to the Abbey Koningshoeven, the brewer of La Trappe, or take a look at atmospheric Den Bosch. Enjoy along with the children amusement park De Efteling, Safaripark Beekse Bergen or take a dip in Staalbergven, the largest outdoor swimming pool in the Netherlands. They are all just around the corner. In the area, you will also find lots of routes to drive so motorcyclists are welcome as well!
Meneer van Eijck also offers business solutions; meet intensively in our meeting attics or outdoors at the veranda and end your productive day with a drink at the bar. Or choose to have a brainstorming session in the woods in combination with a stay in our hotel. It's all meant to inspire your team and to let them be creative. Out of the box, into the woods!
Burgundian, atmospheric, welcoming and cosy,' that is what our guests do tell us and that is exactly what we want to be!
Whether you come to Meneer van Eijck for private or business purposes, we want to make you feel at home and make sure you don't lack anything. Lunch under the trees, dinner by the fireplace, a playground for the children, a good book and a lovely bed. How pleasant life can be! Open all-year-round, seven days a week from 07:00 am!
Meneer van Eijck is looking forward to seeing you!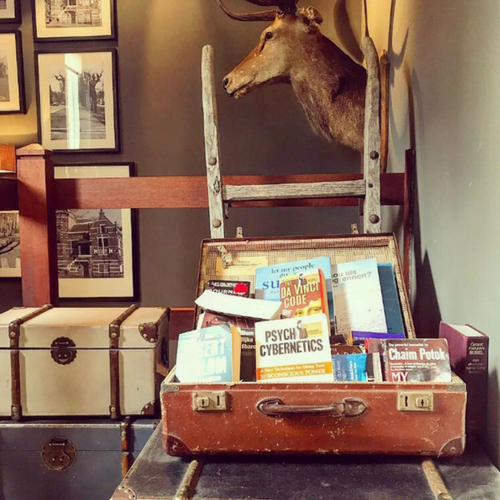 Are you looking for a suitable meeting location? What about Meneer van Eijck! We offer two meeting attics, but it is also possible to meet outside on the veranda at the edge of the forest.
'Het is een heerlijke plek om bij te komen in de natuur in een fijne omgeving.'
'Personeel vriendelijk. Diner lekker. Knus hotel.'
'Fijne ambiance, ligging bij de Oisterwijkse vennen. Heerlijk 3 gangen menu en goede wijn. Goed ontbijt.'
'Prachtige wandeltochten, fijne service.'